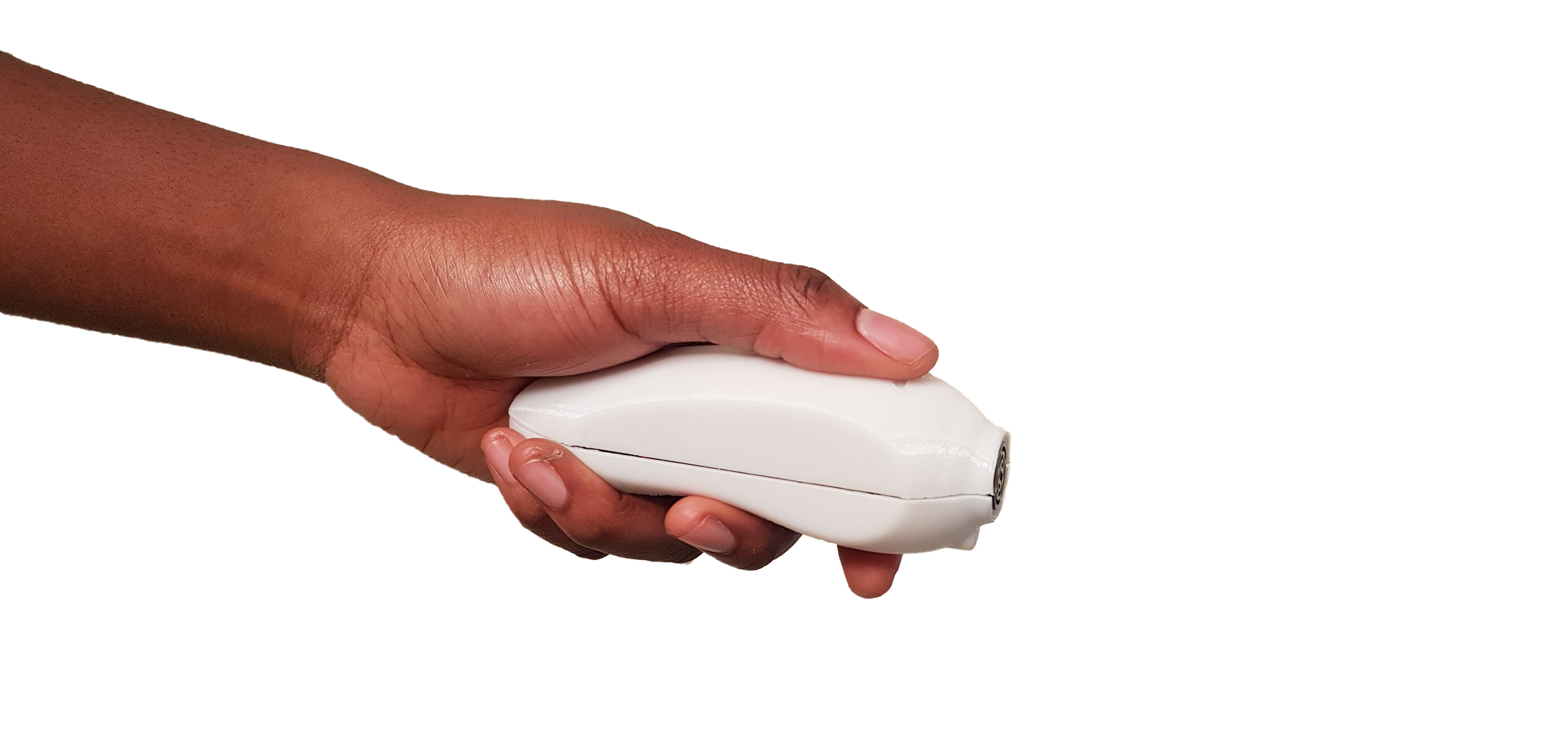 Compact Cane is the digital white cane
The first discreet mobility aid that challenges what visual impairment looks like
There are 285 million people living with sight loss across the world, with 2 million in the UK.
But in the UK, one in three - that's over 700,000 - people experience social stigma because of their visual impairment.
The white cane is an aid used to detect obstacles and keep safe. But because it is a symbol of blindness, it can label the user as 'disabled' and 'vulnerable'.
Our solution is Compact Cane.
Instead of using a high-visibility white cane, Compact Cane uses invisible ultrasonic waves to detect obstacles in real-time, so the user can have the choice to be more discreet.
We've developed an innovative and intuitive language that tells the user the proximity of an obstacle through vibrations. 
We are a tech-for-good start-up based in London, UK.
We are passionate about creating social change through our meaningful and innovative products for visually impaired people.
We are currently developing Compact Cane, our platform product, and with your help it can become a the catalyst for social change!